It's Sunday and that means border-crossing day. So for our last day in Vietnam proper, we board the skiffs and journey into the border town of Chau Doc, sightseeing via silver rickshaw before heading up to Sam Mountain to oversee the incredible view out toward Cambodia and listen to Buddhist chanting.
Heading back to the boat by skiff (by now it's raining, but only a passing shower), we pass a landscape of farms – both on land and sea – as well as watch the machinery of Vietnam's waterways in full action. Everything looks different from this angle – watching from the sea to the shore – and there's an intimacy and a sense of being a secret spectator that's wonderful.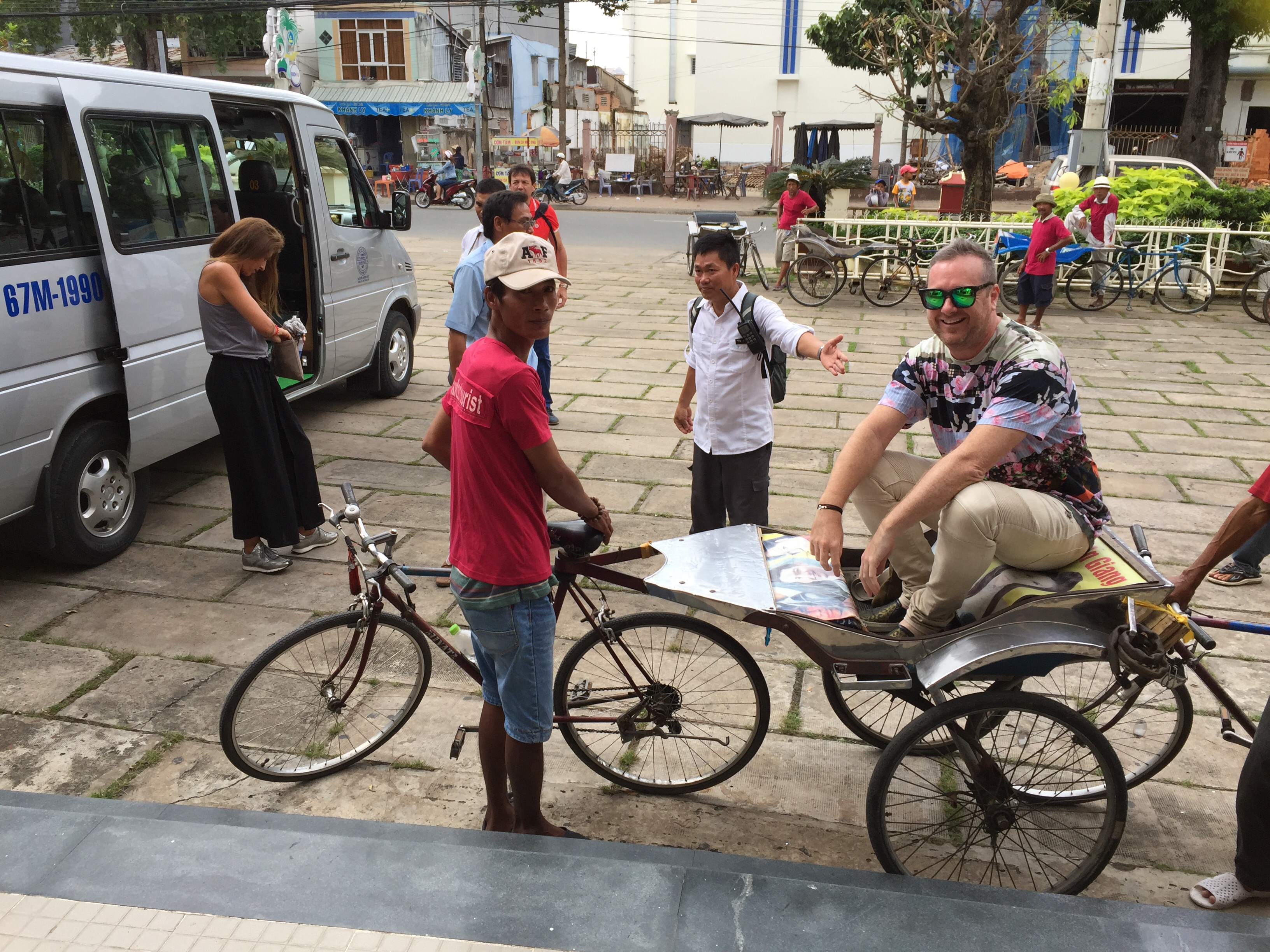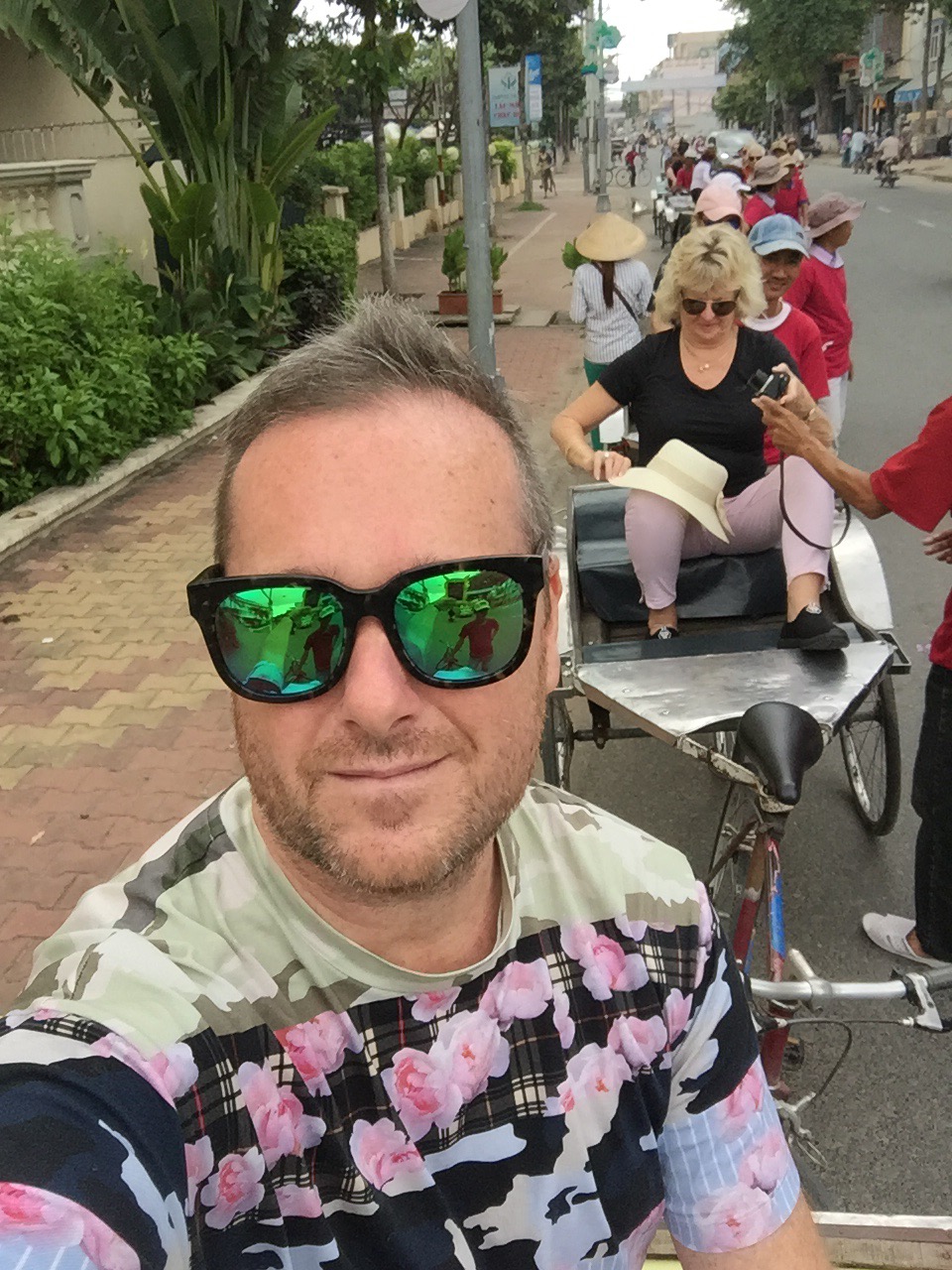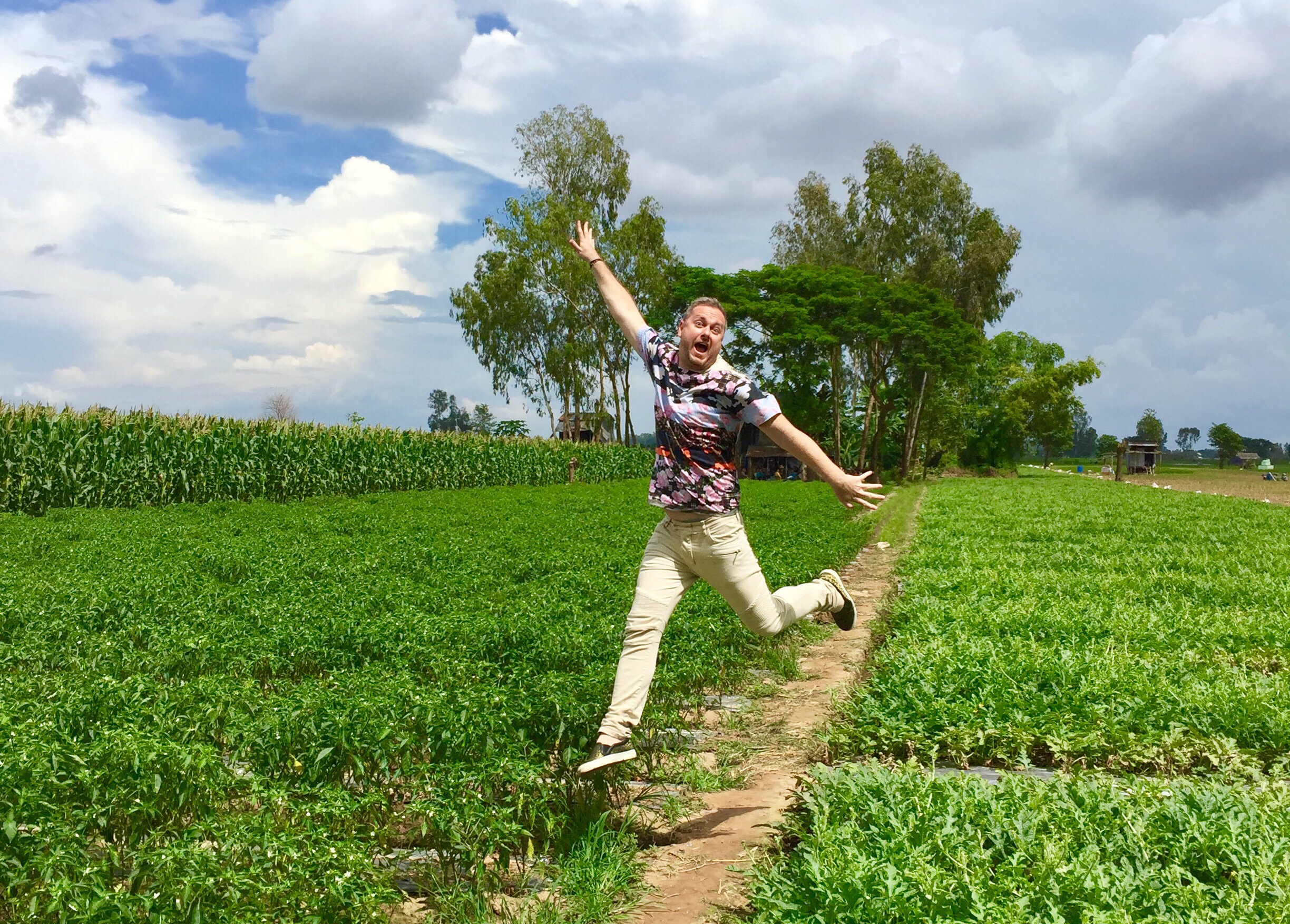 This is a society very much dependent on the waters of the Mekong – they fish it, trawl it for sand, wash in it and live floating above it. It's crowded, buzzing with life. Our skiff stops to talk to some random farmers and we all get off and meet the farm hands, the shy ladies and the excited kids. It's really an experience you couldn't ever imagine.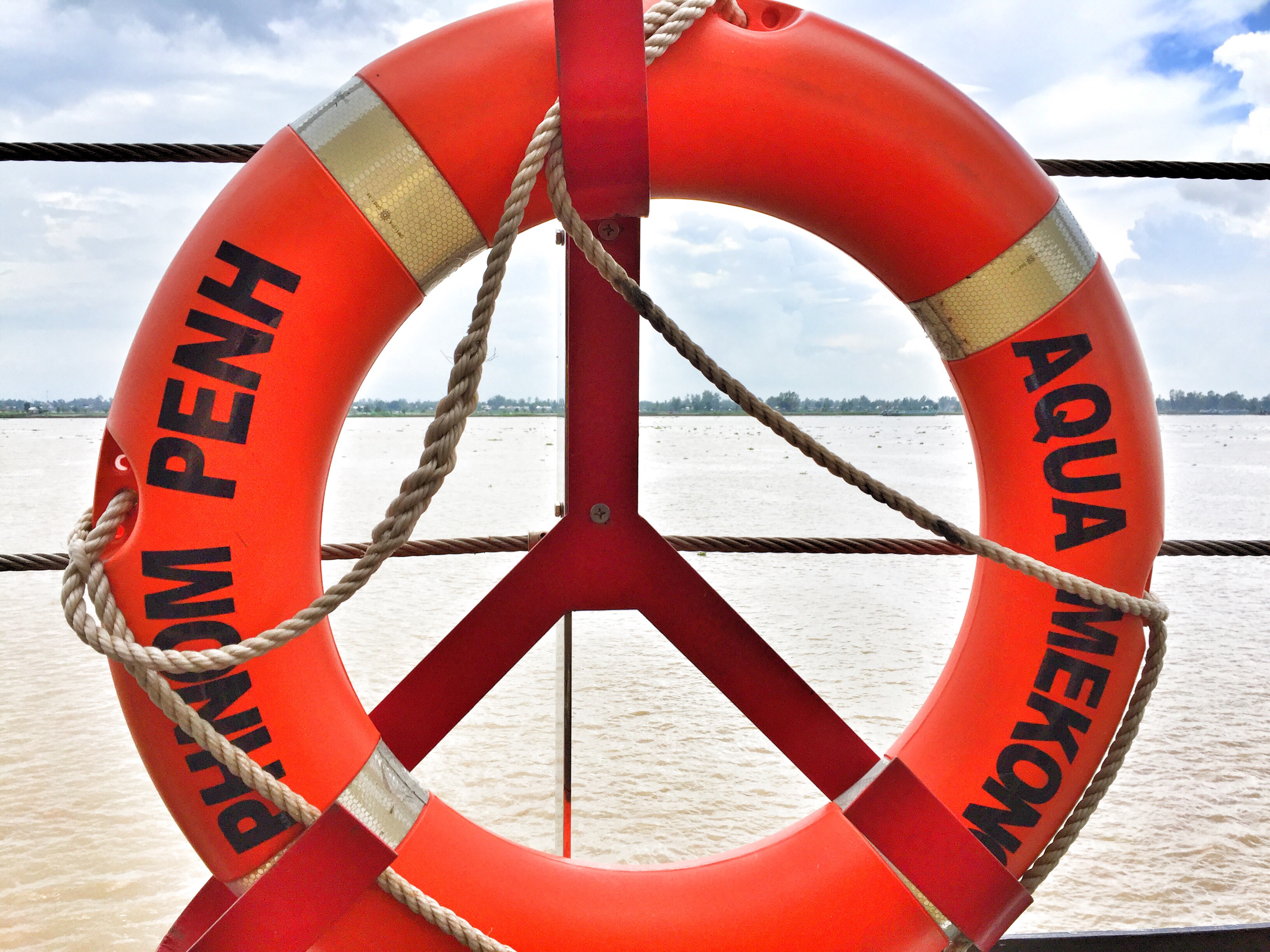 As we arrive back on the boat I am handed a lemongrass scented hot towel by my adoring masseuse whom I call Pip and with whom I've become rather fond. Heading upstairs to the bar, every staff member greets me by name. "Hello Jason!" I hear as I walk along the deck. "Jason, can I get you a glass of Sauvignon blanc?" I hear from the smiling bar staff. It's such a welcoming and comforting thing to hear the staff knowing my name, I almost feel right at home…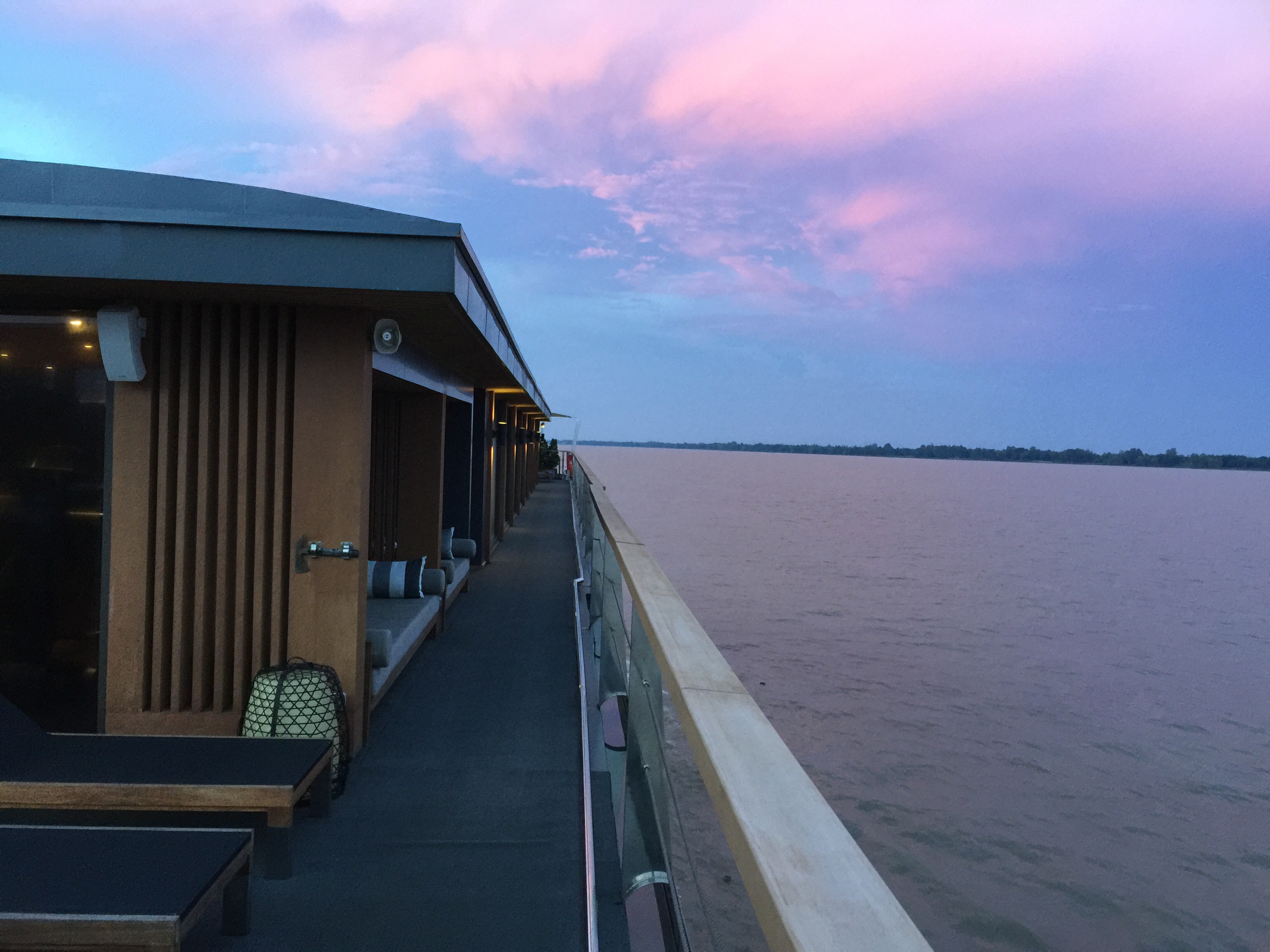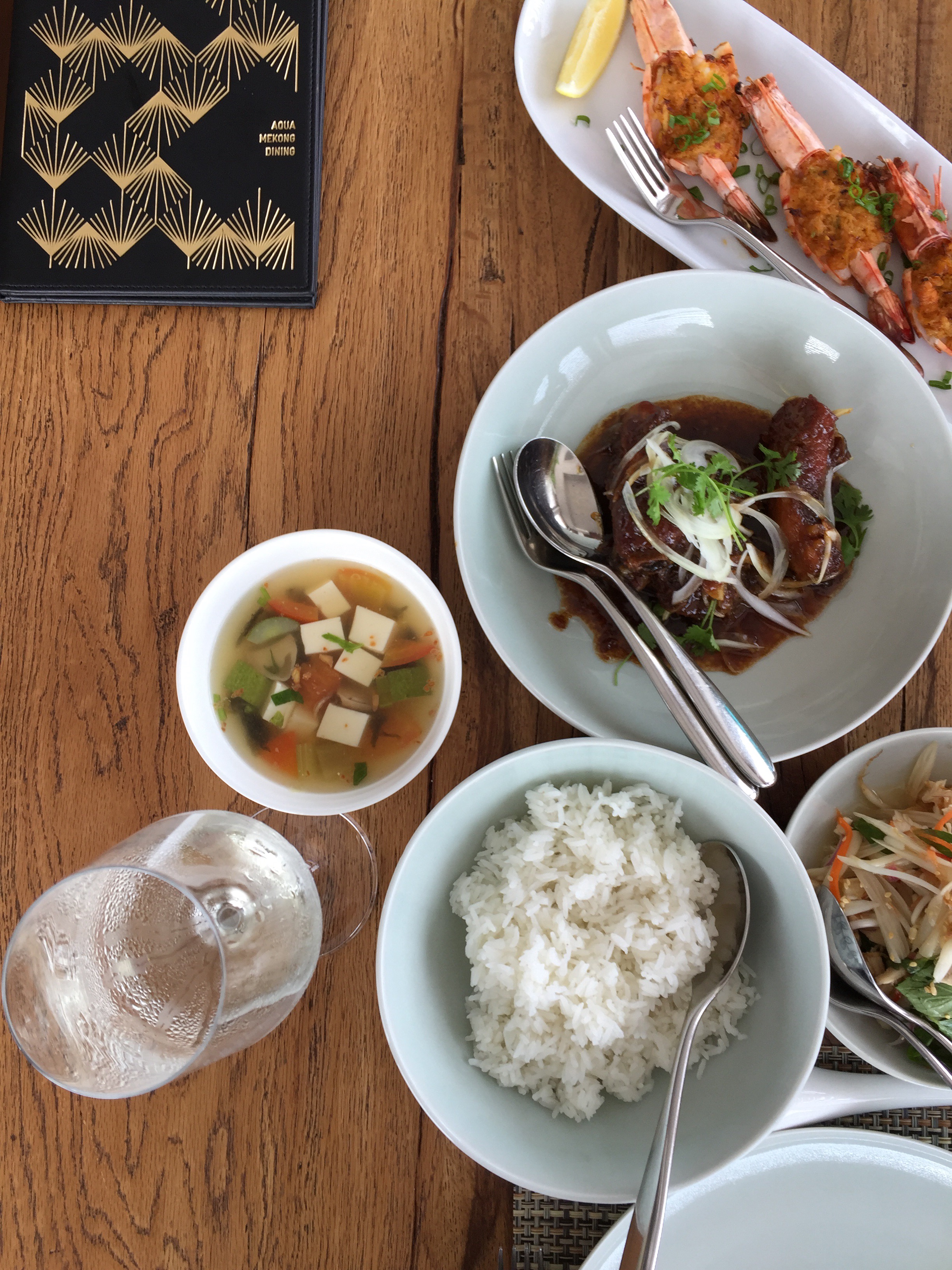 And as we sail across the border into Cambodia, I watch as the sun sets a magnificent pink haze over this fast-changing landscape.
For details:
https://www.aquaexpeditions.com/luxury-cruise-ships/aqua-mekong/