As I awoke early after a wonderful sleep, I discovered the Aqua Mekong had floated into unfamiliar territory overnight. Where before I could see signs of city life, this morning all I can see are trees, the odd farm house, and small fishing boats.
夜が明けると、キラキラと光ってた都会のネオンライトが消えてて、木と自然だけに囲まれてました。時々家と小さな船が出てくるぐらいのどかな風景が広がっていました。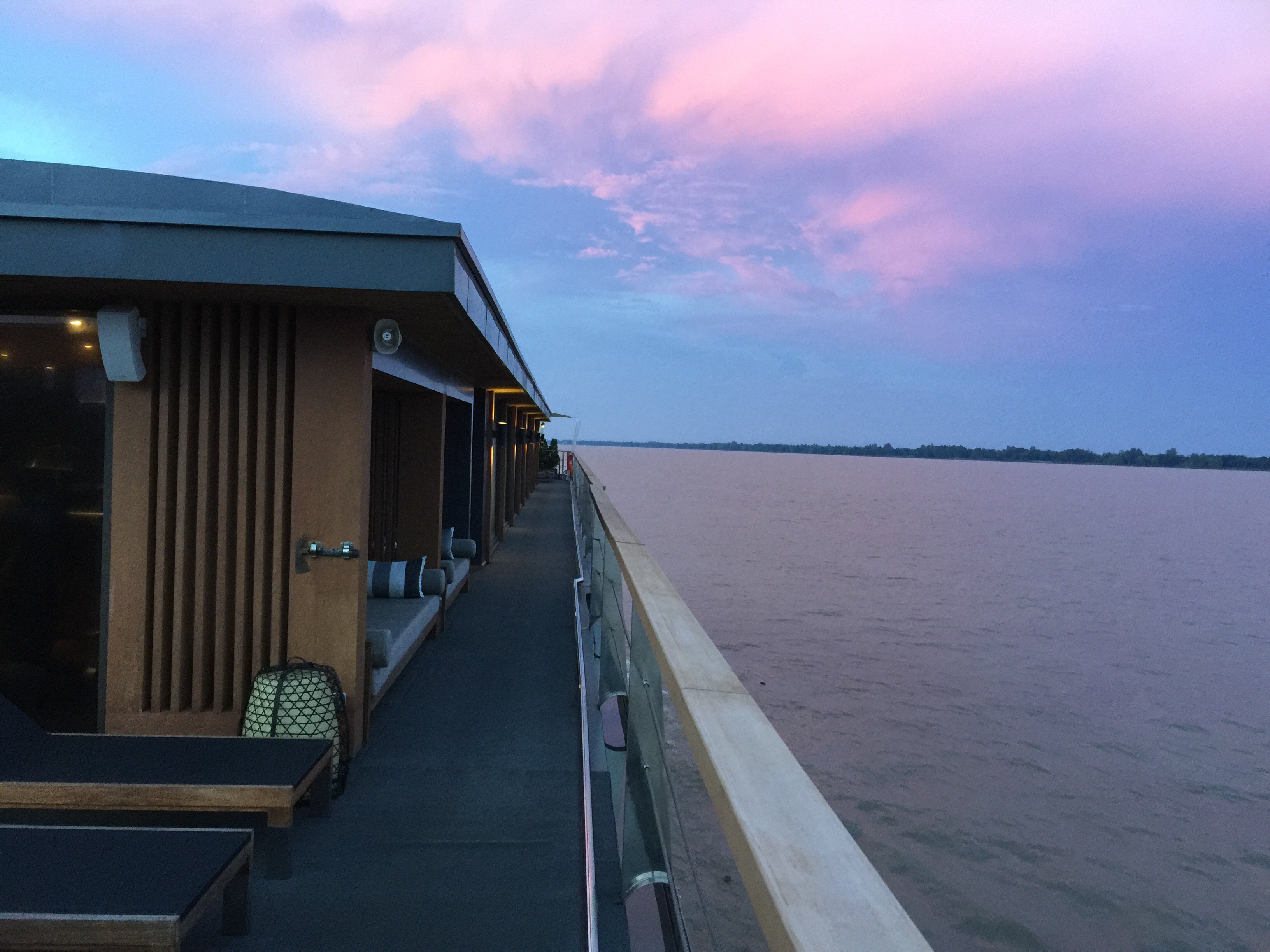 After breakfast we were rounded up and taken on the first of what was to become a regular routine of adventures. With various options, I chose to go shopping in the local markets with the ship's chef. We boarded the ship's private skiffs – and here's what sets this trip apart from any other holiday I've ever had. With the help of local guides we are literally able to boat into remote villages and towns, meet the local people and discover the true heritage and history of both Vietnam and Cambodia. No other boat on the Mekong has their own private skiffs, so the experience is incredibly unique and privileged.
朝食の後にアドベンチャースタート!数々のアクティビティの中で、船のシェフと一緒にマーケットを探検することにした!すごいところが、なんとプライベートの小さなボートに乗って、小さな村や町に行けること!本当のヴェトナムとカンボジアを感じてすごく嬉しかった。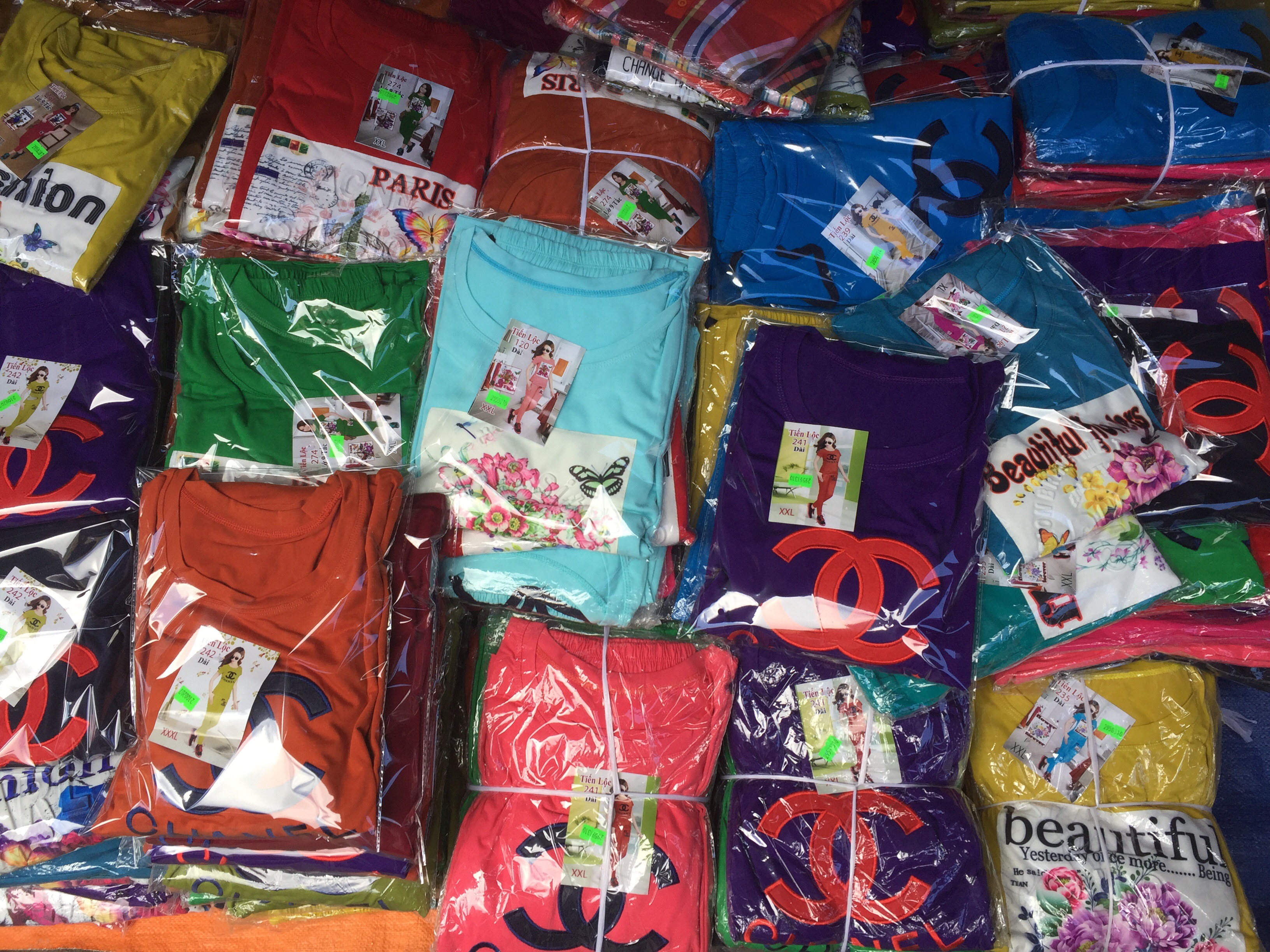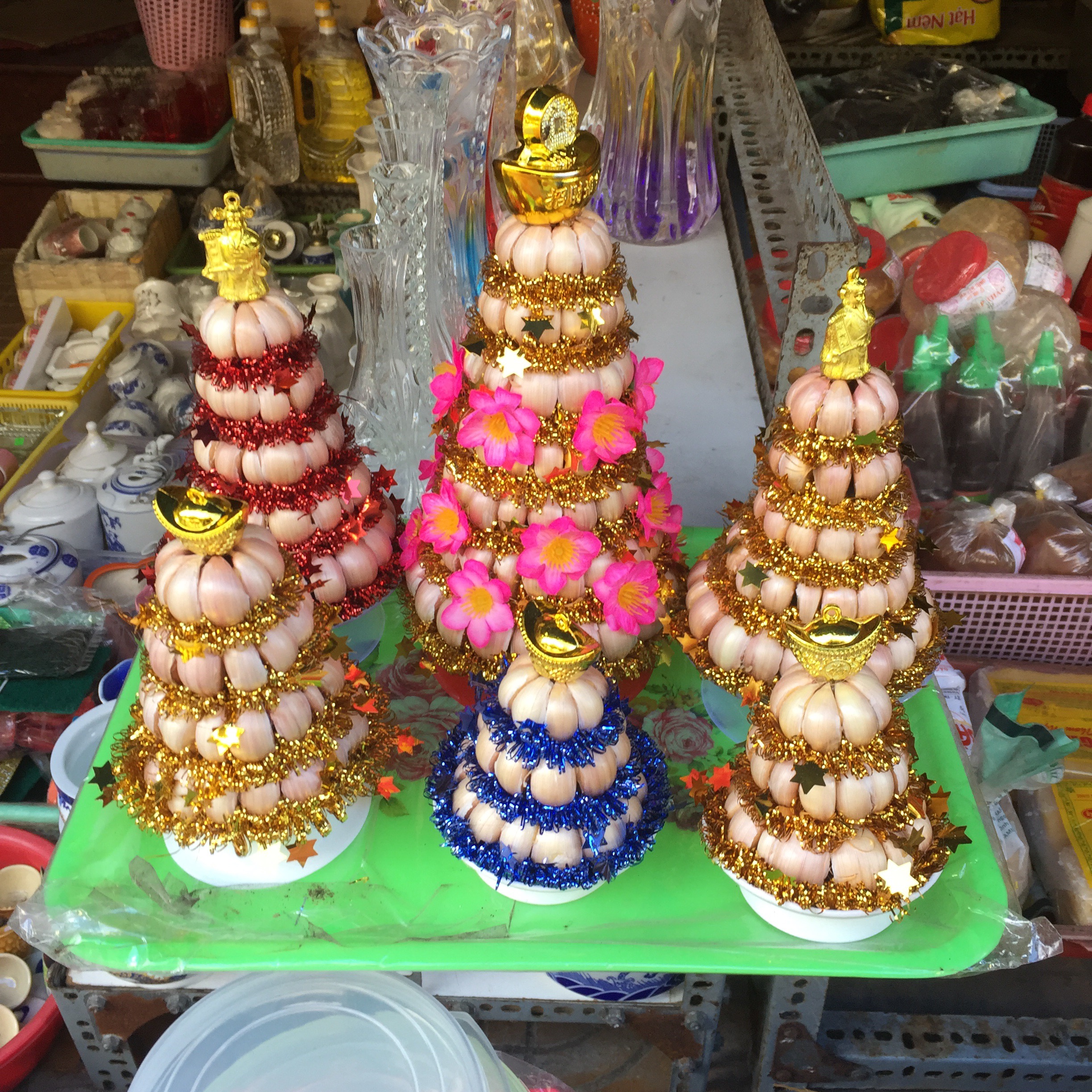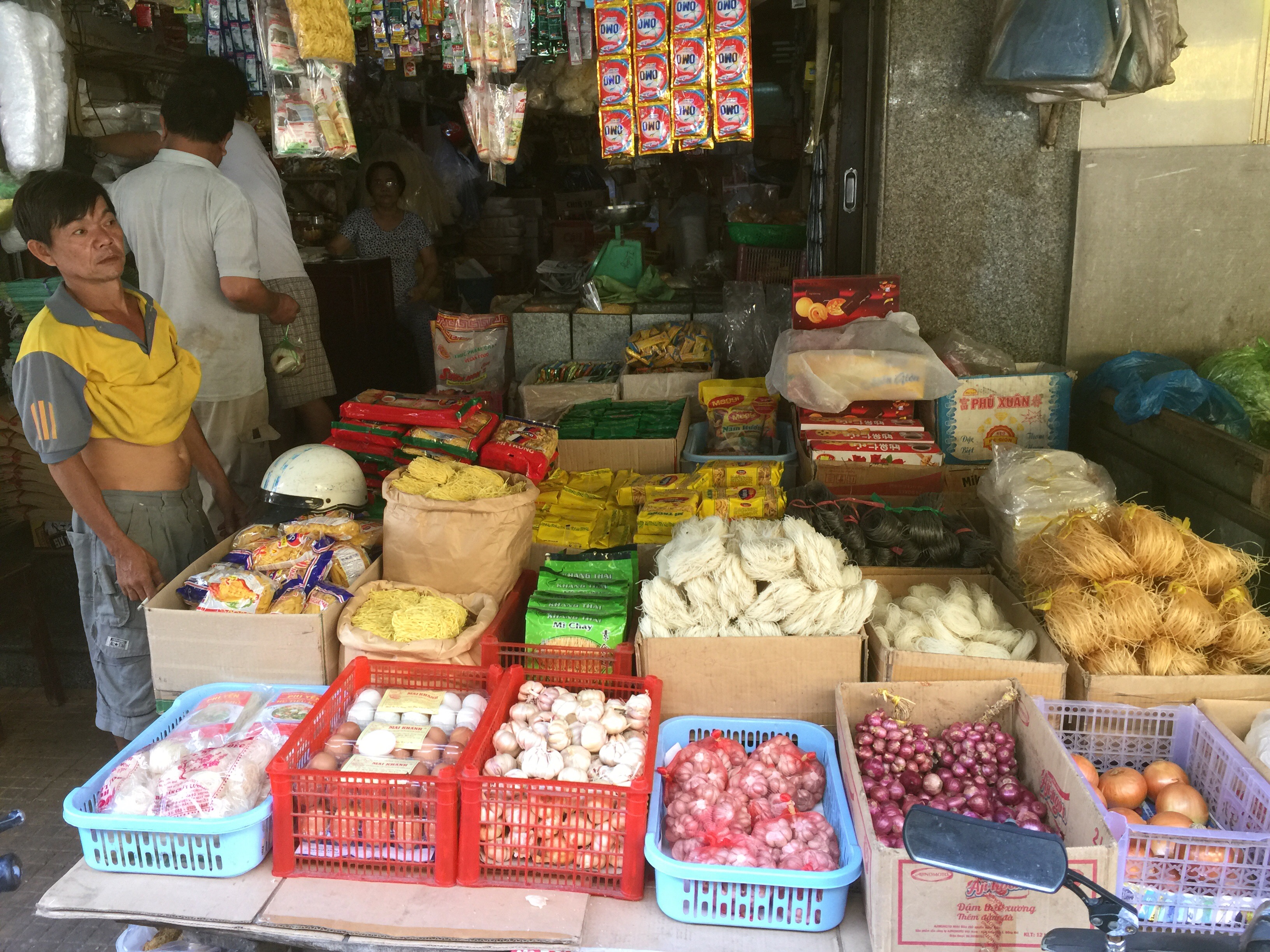 I really enjoyed exploring the colours and sounds of the local markets, accompanying the chef as he bought local ingredients for lunch that day. He explained all of the local fruits and vegetables along the way, and the women in the stalls were friendly and hospitable, offering us to try their sometimes strange looking fruits and vegetables.
マーケットからかなりの刺激をもらい、シェフもその地と取れたてのフレッシュな食材をランチ用に買って行きました。見たこともない食材を丁寧に説明してくれて、地元のおばちゃん達もみんな超フレンドリー♪
We then went to the house that belonged to the legendary Chinese lover of Margaret Duras, experiencing the romance of Vietnam how it must have been back in the early 20th Century. It was amazing to see the ornate mix of French, Vietnamese and Chinese styles all together in the house and I was charmed by the true story of forbidden love.
その後、20世紀のヴェトナムに飛び込んだかのように、ロマンチックな雰囲気に包まれながら観光しました。フランス、ヴェトナムと中国のスタイルを混ぜ合わせった本当のオリエンタルミックスを肌で感じ、すごく楽しかった。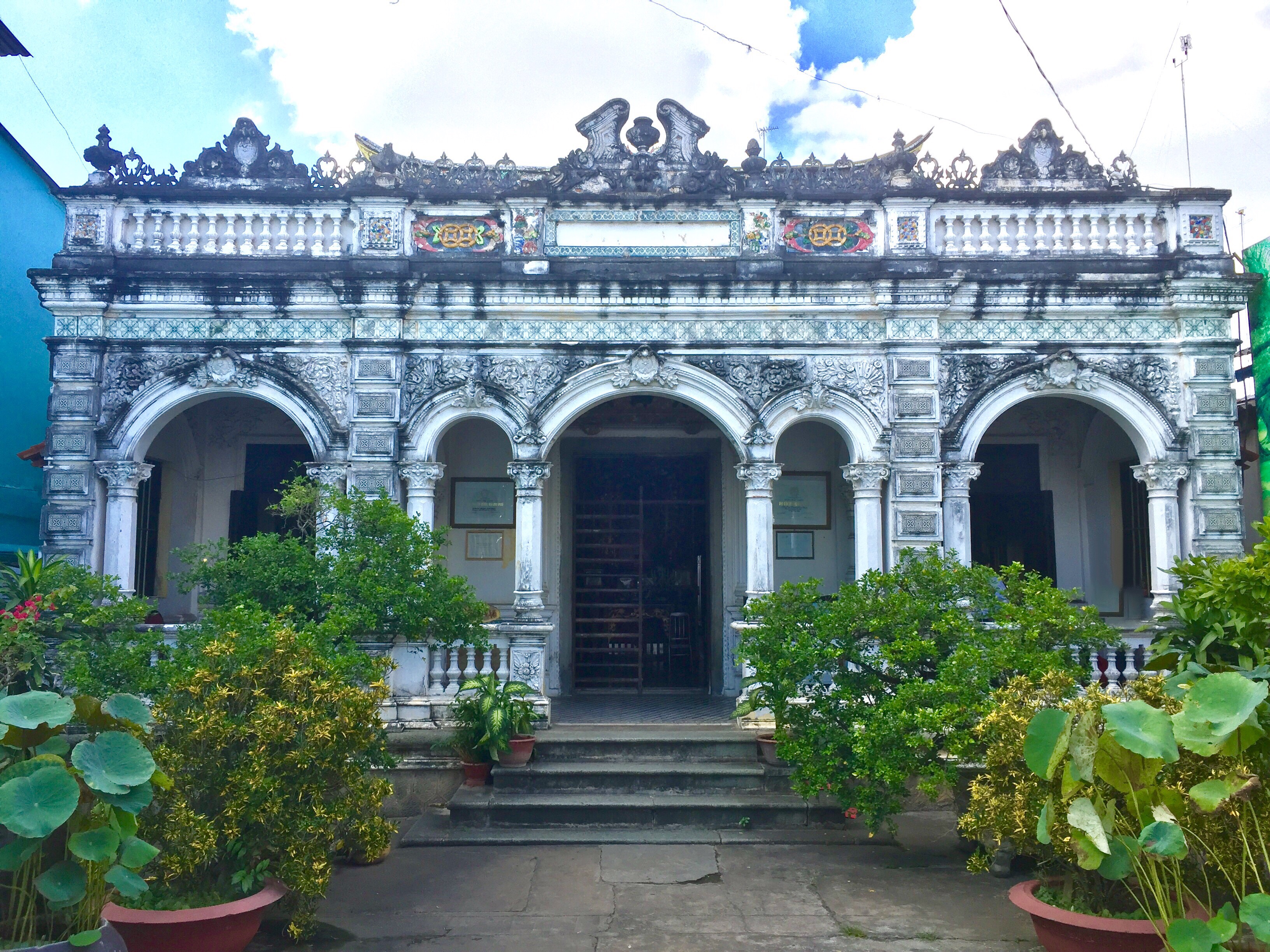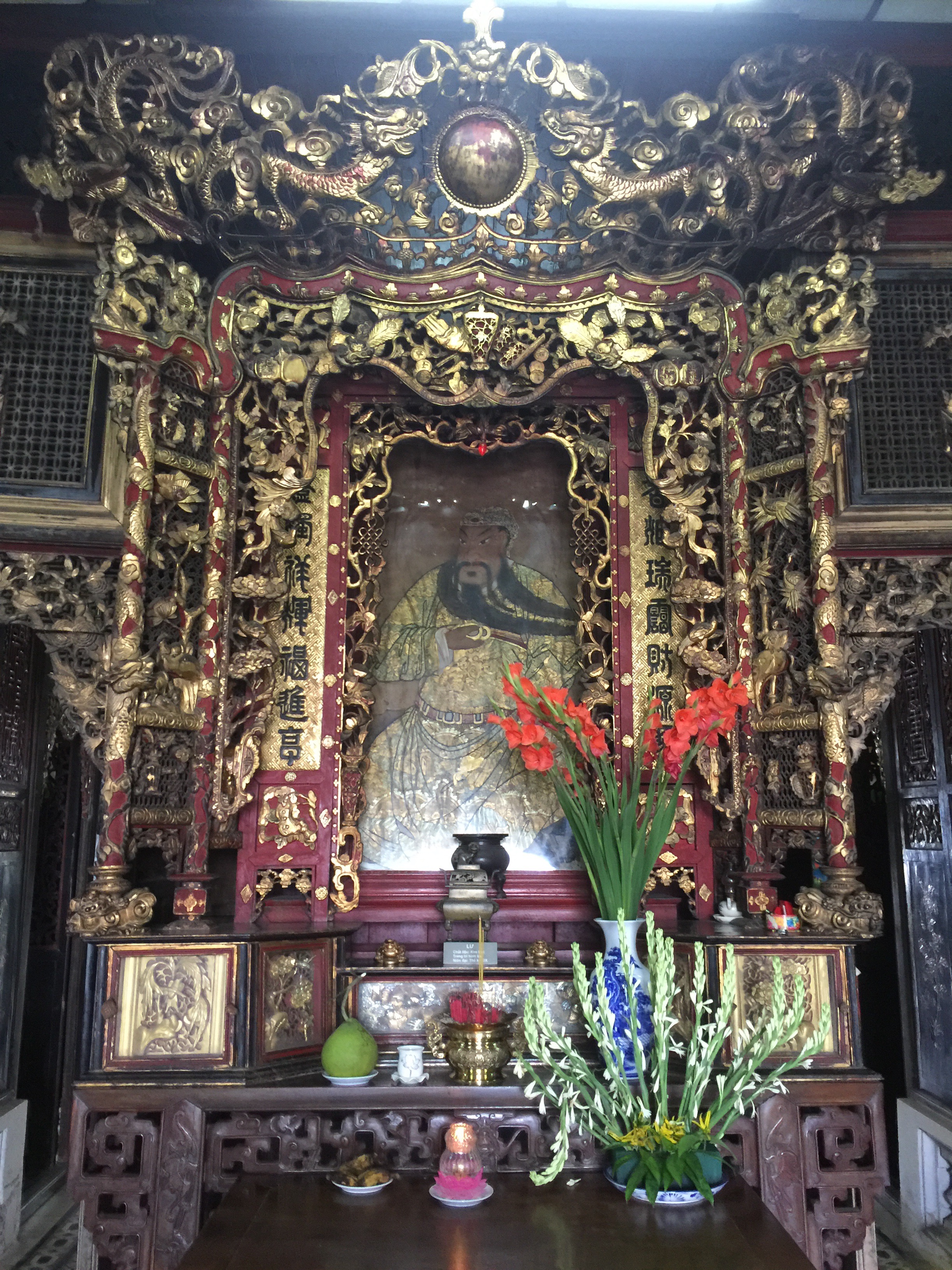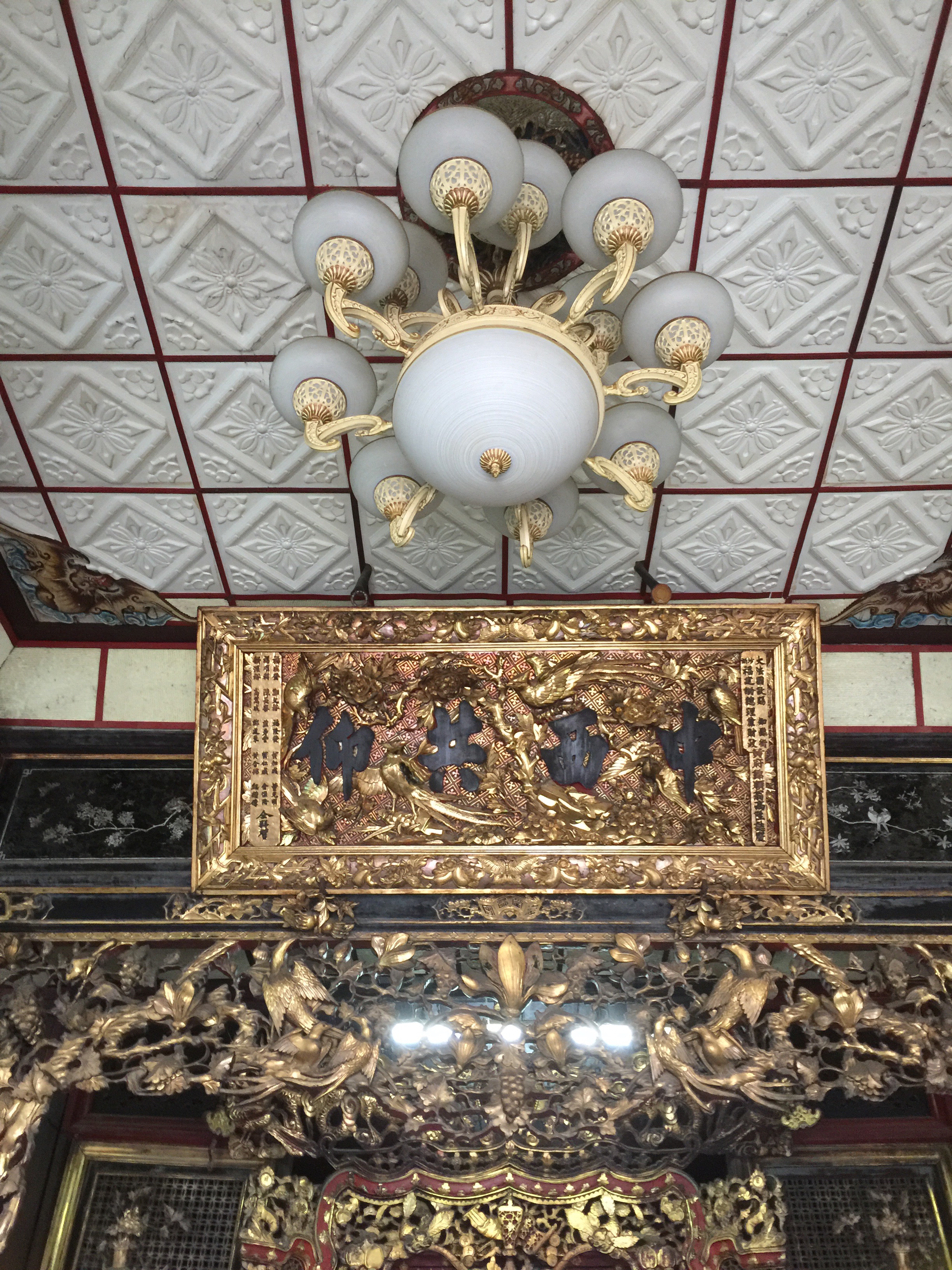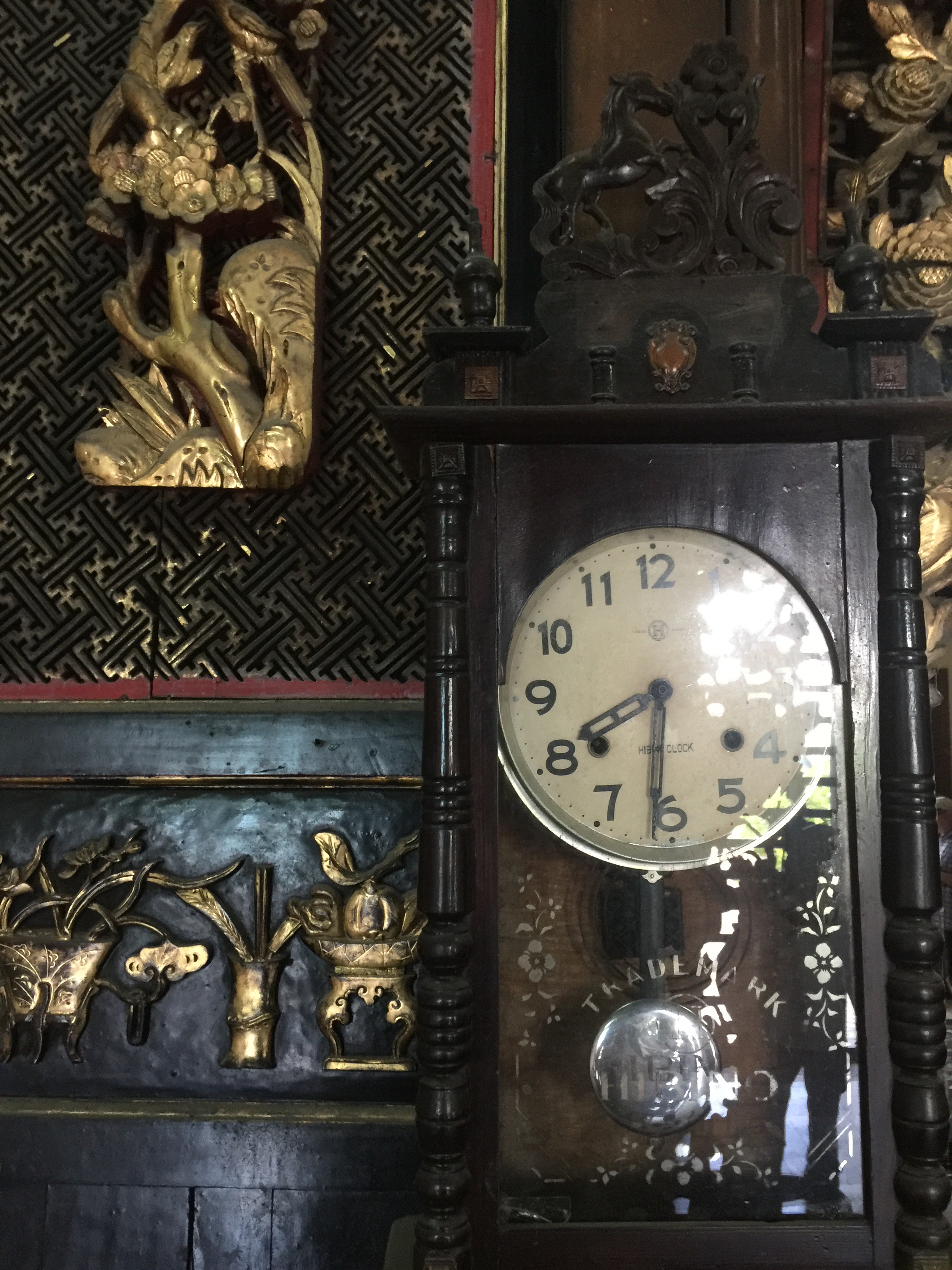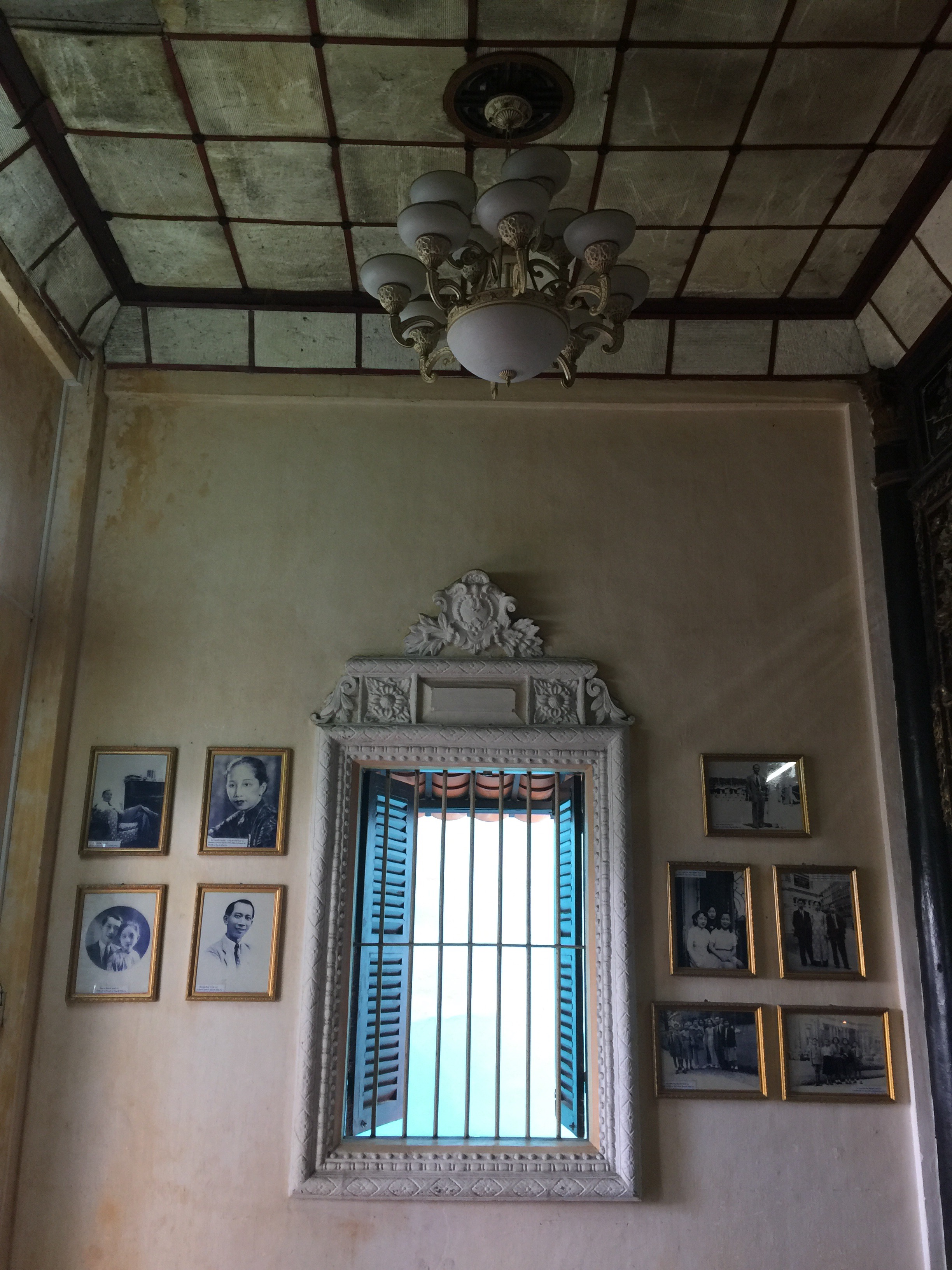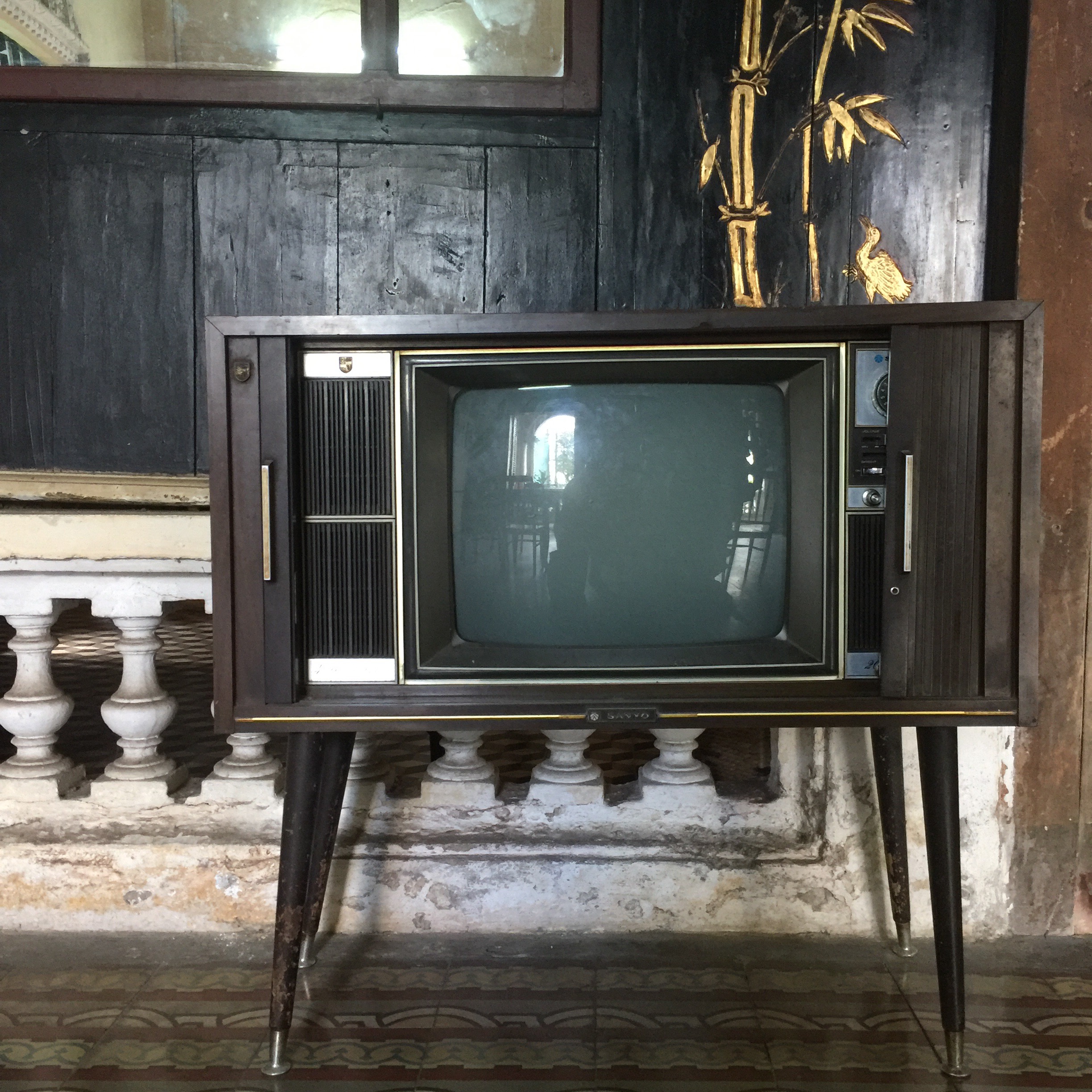 After a lunch on-board of the best pho noodles I've ever had – the wagyu beef surely helped to take it into a class of its own – followed by a bowl of laksa (it was hard to choose!!!) I opted for the afternoon adventure option of a bike ride through a small Vietnamese town. Visiting the local township, the young boys of the town put on a lion dance performance, before we sped away on mountain bikes, riding rough trails beside river banks, rice paddy fields for an exhilarating 15km trip.
船に戻り、絶品のフォーランチ、和牛ステーキとラクサまで食べてお腹いっぱい!夕方に自転車で町をぶらり。町中で少年達が獅子舞のパフォーマンスをしてくれたり、巨大な田んぼを走り抜きました。15kmなんて、あっという間!
I had never imagined that I would experience the rawness of Vietnam whilst pedaling literally through trails that would through local lives. As we sped along, local children would run up to is and yell out "hello!" – it was an incredibly touching and exhilarating experience, and already set this trip up to be unforgettable.
自転車で走りながら、村の子供達が「Hello!」と手を振りながら集まってきました。人間の温かみを感じ本当に最高の旅行になりました。まさか自転車漕ぎながらこういった経験をするとは思ってなかったしね!(笑)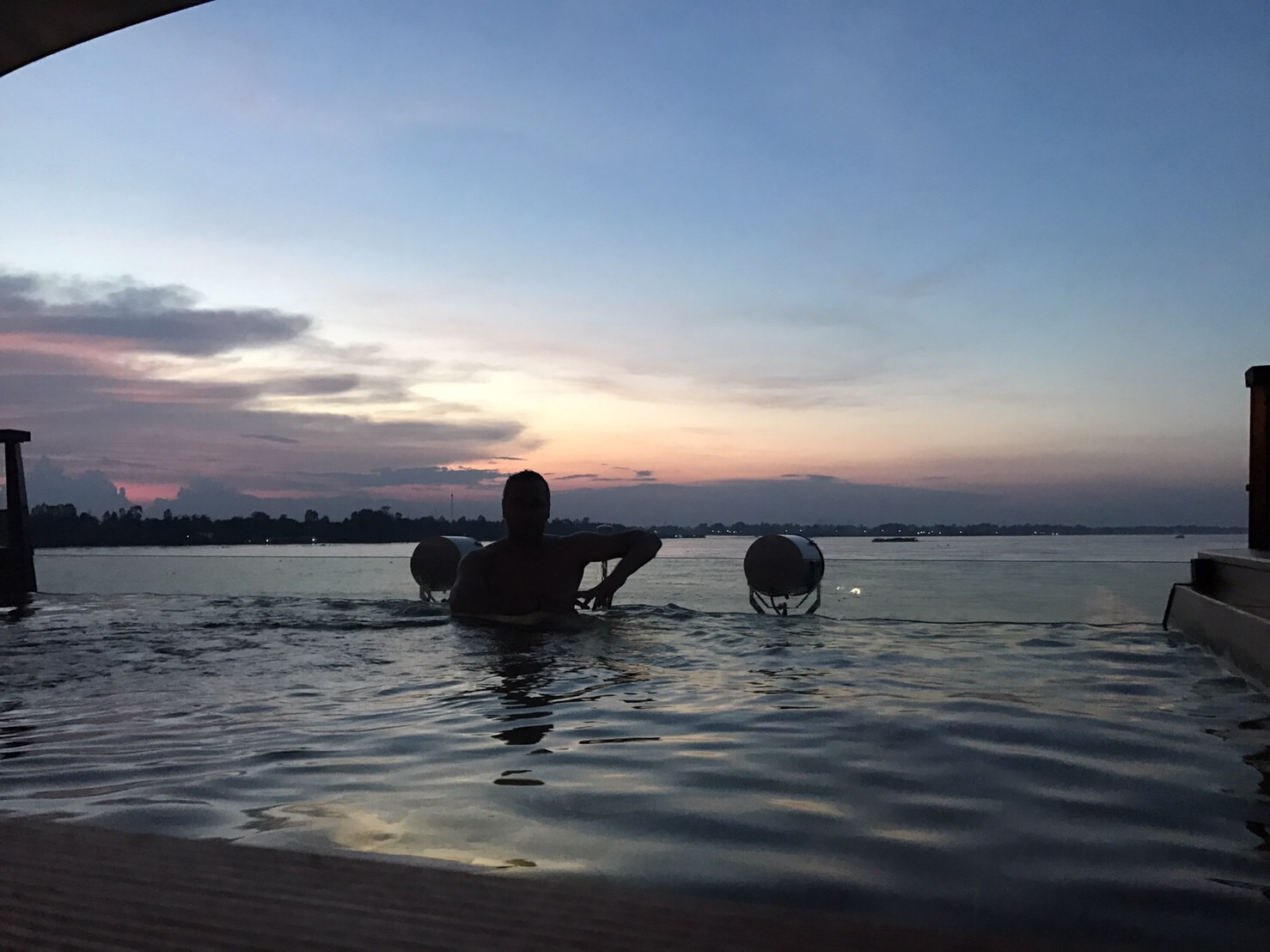 I returned to the boat exhausted, famished but fulfilled and excited. With a glass of Sauvignon blanc, I sat in the ship's pool up above the captain's deck and observed the magnificent sunset over the Mekong.
ヘトヘトで、腹ペコ状態でありながらも、なにかしら満足な気分で船にまた戻りました。ワインを片手に取り、プールで夕日を眺めて一日を見送りました。
For details:
https://www.aquaexpeditions.com/luxury-cruise-ships/aqua-mekong/